About us
Mechanical Room, Inc. was founded in August, 1999 based on the need for a comprehensive and knowledgeable Hydronic Sales staff. Since then, MRI has grown by leaps and bounds, quickly meeting its goal to become a leader in HVAC, Plumbing and Pump markets.
We currently stock hundreds of products in our centrally located Phoenix warehouse, including boilers from 175,000 BTU/h to 2,400,000 BTU/h, boiler parts including replacement tube bundles, refractories and gas valves, storage tanks, expansion tanks, header pumps, inline circulators, sump pumps and sewage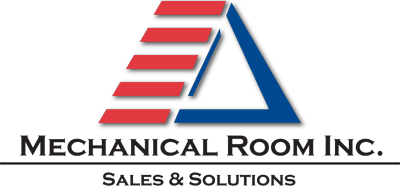 ejectors, vibration isolation and much, much more. In addtition to our standard stock pumps, we also maintain a pump shop capable of building any close coupled end suction, base mounted end suction or vertical inline pump from 1/2 to 75 HP within days. Mechanical Room, Inc. is founded on the desire to provide complete product support in all stages of a project. Give us a call today for all of your HVAC, plumbing or pumping needs!